So sorry it has been so long since my last post. I have been fostering a mom and her puppies and the puppies chewed thru my computer cord which left me without a computer. As anyone know you need one of those to post anything lol:)
Here is my project for our Craft your passions MOnday this week. As this is our 100Th Challenge we have several sponsors and the Challenge was anything goes. Here are our sponsors:
SweetStamps.com manufactures artistic rubber stamps on cling cushion for use with acrylic blocks. We carry a variety of stamping and paper crafting goodies like our own Shades dye inks, metal embossing plates, embossing folders, cutting & embossing dies (Cheery Lynn, Marianne, Joy! and Nellie's), fine detail embossing powders, specialty cardstock and vellum along with supplies for parchment crafting.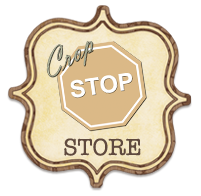 Now for my card: