Hope everyone had a fantastic weekend:) Congrats to those NY Giant FAns:) Although I am not a Football fan I watched the game with my Hubby cause he like to watch it. Funny thing is I usually choose a team in the being to root for and my team always looses. Well for the first time ever the team I picked won. I couldn't believe it LOL.
Well on to this weeks sponsors and challenge:)
Our sponsors this week are: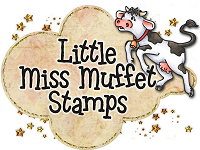 Prize : $10 Gift Certificate
Prize: $10 Coupon
Prize : Surprise Package worth $10
We had a challenge of creating a card without using any Pattern paper at all on our projects. Funny how you don't think about using it until you can't.
Well on to my project Hope you enjoy until next time. Create Great ART!!